Criminal Defence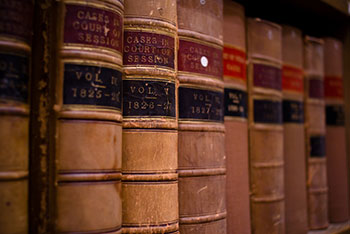 At Lerner Law Professional Corporation, we are dedicated to bringing the best defence possible. Daniel L. Lerner is a former Crown prosecutor, knows what defences are available to your charges, and can advocate on your behalf in court.
As a law firm practicing exclusively in criminal law, our lawyers know exactly how to defend you on all criminal charges. Our lawyers are also known for finding rare and often overlooked defences.
Drinking and Driving
Lerner Law has extensive experience in the area of drinking and driving law. To see how we can help you in this area, click here.
Assaults and crimes of violence
One of most common area of criminal prosecutions, Lerner Law can work with you to find the best defence for you. Whether it is arguing self-defence, or challenging the credibility of the other party, we can help you defend the charge. In the past, our lawyers have successfully argued very rare or less-used defences, including defence of property, corrective force on a child, and the common law defence of necessity.
Youth Crime
A youth charged with a crime is very different from an adult charged with a crime. The law and procedures are substantially different, the rights available to youths are more than adults, and the consequences to a youth are much more varied.
A finding of guilt on a youth can have a significant impact on a youth, notwithstanding their age. The accidental discovery of a youth's record by a school or potential employer can be devastating.
Our lawyers have substantial experience in working in the youth courts, and have successfully represented youths on a wide-variety of charges. Lerner Law has specific experience in representing 12 and 13-year old offenders, and is very familiar with the issues that tend to be at play for very youthful offenders.
Bail hearings
The lawyers at Lerner Law have been counsel in hundreds of bail hearings. Our senior lawyer, Daniel Lerner has previously served as one of the main bail Crowns in downtown Toronto, and currently represents individuals in bail courts as well as serving as a duty counsel and per diem Crown in the bail courts. We can help you put together a release plan and negotiate for your loved one's release.
For more information, see our Frequently Asked Questions regarding bail.
Search warrants
Stay tuned for more information.
The lawyers at Lerner Law Professional Corporation will sit down with you and explain all of your options, including what defences available to you. We will also identify any constitutional issues under the Canadian Charter of Rights and Freedoms, and incorporate them into your defence.
Appeals
Lerner Law Professional Corporation can also assist you on a criminal appeal. Whether you have been convicted for a criminal offence and are thinking about appealing the conviction or sentence, or whether you were found not guilty for a criminal offence but the Crown is appealing, our lawyers can represent you in the appeal courts and ensure that your interests are properly protected.